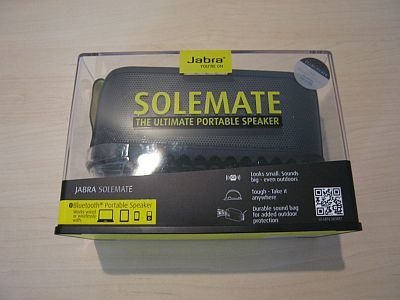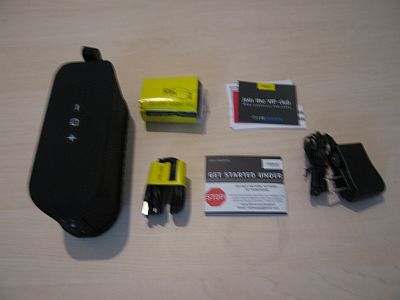 Jabra is expanding its line from Car Speakers and Bluetooth headsets to wireless speakers. The Jabra Solemate is their first Wireless Bluetooth Speakers to be used with Smartphone's and Tablets.  Although there is many Bluetooth speakers on the market, I found quality ones to be lacking.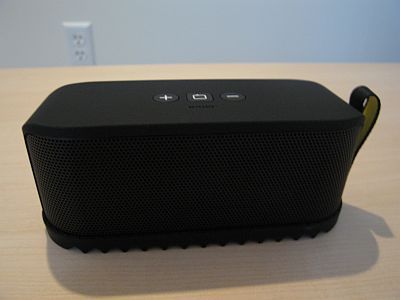 The Jabra Solemate is inspired by a rugged shoe or boot with a rubberized bottom sole and pull tab that can be used to carry the mobile speaker. The curved sides, metal body, and rubber give the Solemate a luxury feel. I have reviewed several Bluetooth speakers in the past but the Solemate is the only one that doesn't feel like a toy.  The Solemate measures 2.8 by 6.8 by 2.5 inches and weights 1.3 pounds.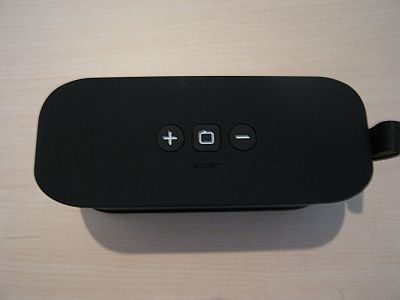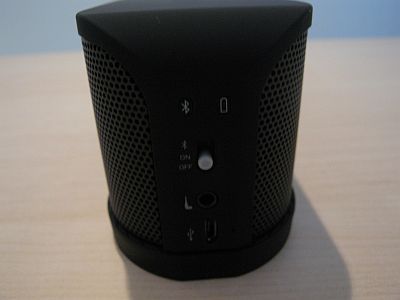 The setup of the Solemate was very simple. I just powered on the Solemate and an intro tune came on and I held the power button up for 3 seconds. Then the iPad seeks Bluetooth devices and I click and pair with the Solemate. The setup was so simple I was up and running in seconds. I now can view my music on my iPad and play the music through the Solemate rather than the tiny speakers on the tablet.  The battery lasts 8 hours of wireless play.  The sound quality on the speakers is the best I have seen on a portable speaker.  The built in subwoofer provides rich bass and can go up to 120 dB SPL.  The Bluetooth speaker also can be a wired speaker with include usb cable or 3.5 audio cable.  The Solemate can also connect to your phone to be your personal speakerphone.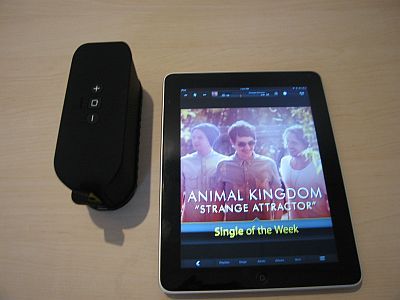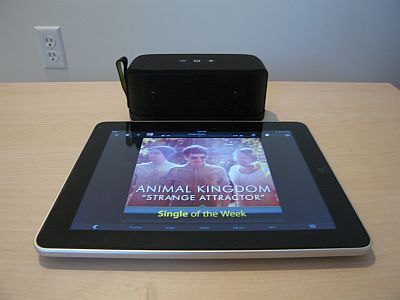 Overall I love the new Jabra Solemate as it is easy to use and feels of the highest quality.  The Solemate is a well built Bluetooth speaker and has a stylish design.  The Solemate is a perfect companion to my new iPad when watching movies and clips on YouTube.
9.7 Out of 10
Buy it now here
Jabra SOLEMATE Bluetooth Portable Speaker – Retail Packaging – Black
Disclosure:  http://cmp.ly/5/WxIVhO , http://cmp.ly/2/fMHE6A