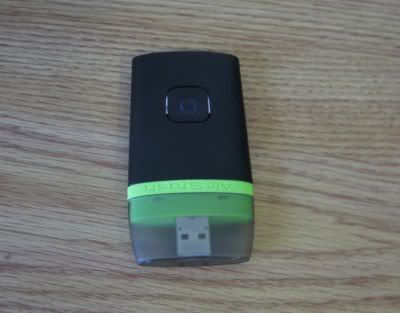 The iPad and iPhone 4s lack of SD card make it easy to fill up the internal storage. This is why a product like the Maxell AirStash comes in handy. The Maxell AirStash is a wireless 8GB of storage that you connect through wifi.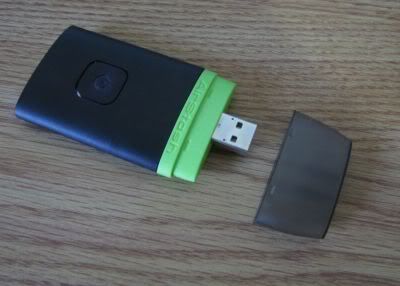 The AirStash looks like a large flash drive which it is. The Airstash comes in black with accents of neon green and mostly made of hard plastic. The AirStash has a built in battery which you can recharge by connecting it to the computer.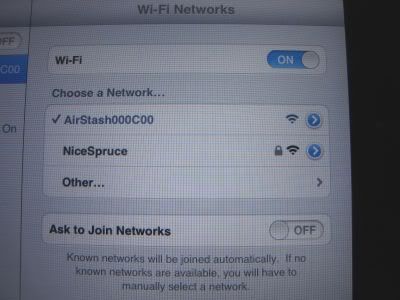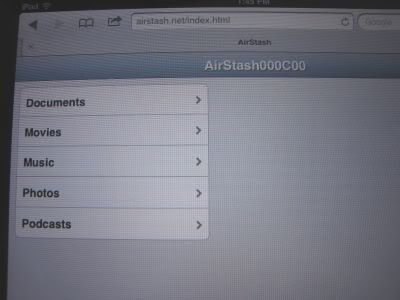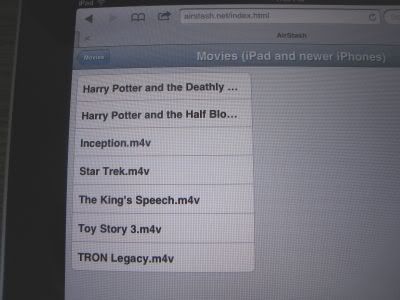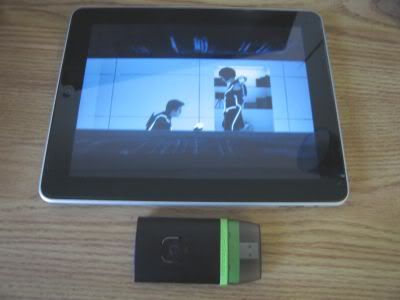 The AirStash in your own personal server to fill up with movies, music, mp3's, documents, podcast and more. The AirStash app allows you to view your files on your iOS device. An alternative is to click the power/seek button on the AirStash, connect to the AirStash wireless network, start Safari and type in Airstash.net. You will now be able to see all the files on your iPad/iPhone. I played a movie off the AirStash and it played fine, in addition music and viewing documents also work great.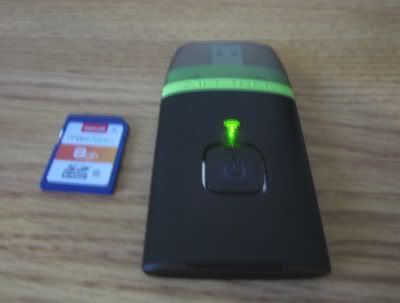 AirStash is a great device to add 8GB (up to 64GB formatted to FAT32) of content to your iOS device. I mainly used the AirStash for movies, music, and photos and use the internal memory in my iPad for apps. It is a great combination to pair the AirStash with your iOS device. Until Apple decides to add an SD slot to their devices, AirStash is the best solution to add content to your device.
10 Out of 10
Buy it now here
Maxell AirStash Wireless Flash Drive A02 8GB – Black/Green
Disclosure: Review Unit, affiliate link