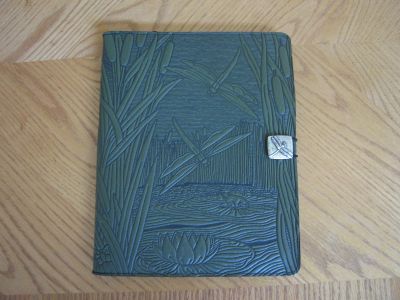 Oberon Design is my favorite case manufacturer as they always make the most amazing leather cases around. Oberon has come out with their latest addition for the new iPad. As always Oberon Design makes the cases to order. You can choose from several colors and designs.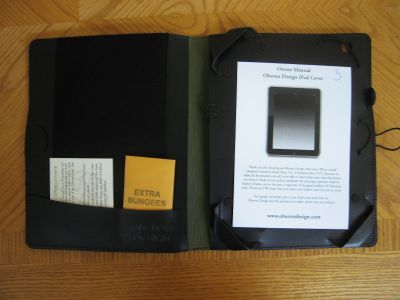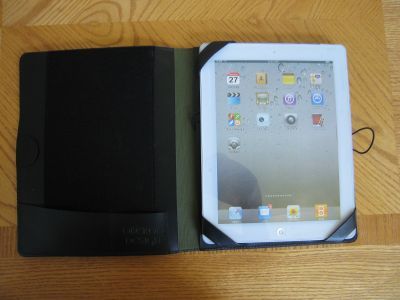 The one I chose was the Dragonfly Pond in Fern green. When I received it in the mail I was amazed at the colorful leather case and the textured design embedded in the cover. The new iPad straps in the cover using corner straps. This is very secure and should not fall out. The cover closes using a bungee cord over a pewter button. The case also has one small and big pocket for ID and cards.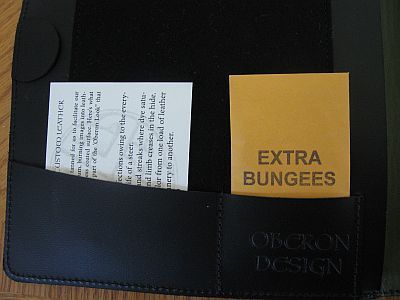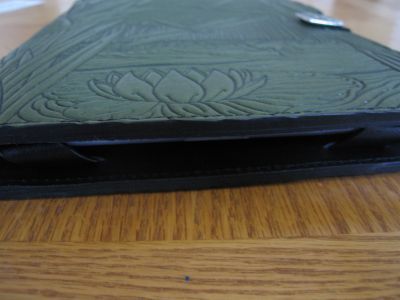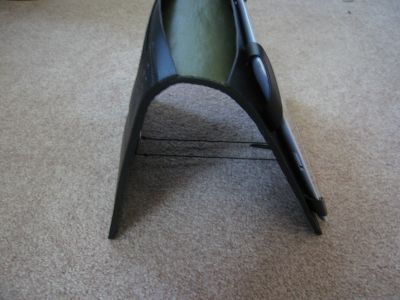 The Oberon Design features 100% wool felt material to protect the new iPad screen from scratches. The opening on the back of the case allows you to use the built in camera for the iPad. The case also allows you to use it as a stand for better movie and video viewing.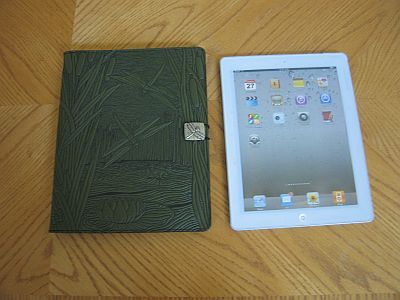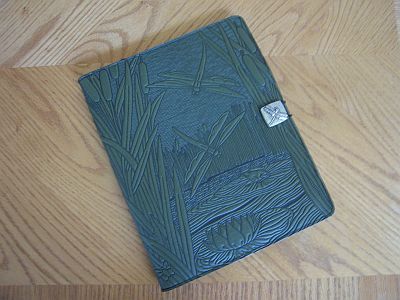 Oberon Design continues to make the best premium leather cases around. This is a case that will out last the new iPad as it's built so well. I recently have been looking for Made in America products as they seem to be consistently better in quality and craftsmanship and Oberon Design is a small business that I can get behind. I certainly would recommend anyone looking for an new iPad case to look no further than Oberon Design's iPad Covers.
10 Out of 10
Buy it now HERE
Disclosure: Review unit