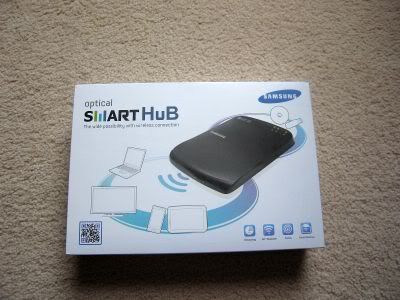 When I first heard about the Samsung Smart Hub I thought it was a cool idea. The Optical Smart Hub can be used as a streaming DVD device for your mobile devices, wireless backup device, network DVD burner and finally a SCSI target or bus-powered USB external DVD burner for a computer.

Samsung Optical Smart Hub SE-208BW comes in glossy black finish. The drive is larger than previous slim external drives. This is due to more components inside the drive compared to a regular drive. The glossy finish tends to attract a fair amount of dust. The drive comes with an ac adapter and usb cable to connect to your computer.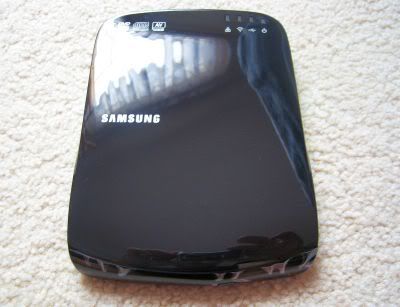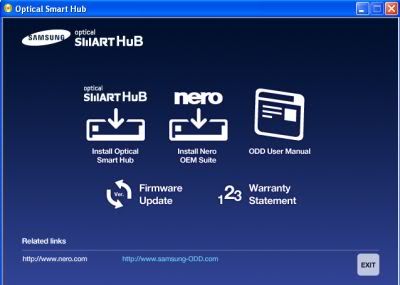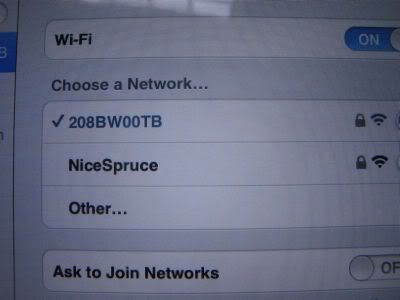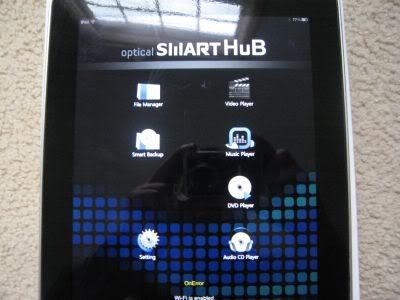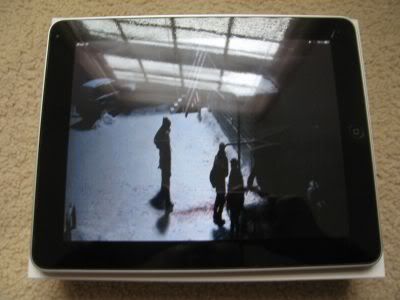 The setup was a little complicated at first. The instructions were not really as helpful as I thought. I plugged the Optical Drive into the computer and then used the software on the CD to set it up. The software includes Nero 10 when using it as an external hard drive. On the bottom of the device you will find an ID and password which is what you use to setup the device. I planned on using this device will the Apple iPad so I downloaded the free app. You will need to register the device before the app can be used. I then connect to the wifi access point of the drive and connect using the id and password on bottom of device. Once I am setup I can stream music, DVD's, backup data, use video player, stream audio cds and more. In addition you can connect an usb external hard drive and stream the content to your favorite iOS or Android device.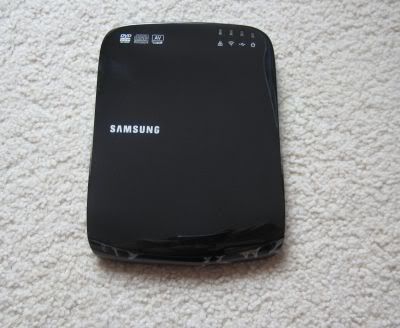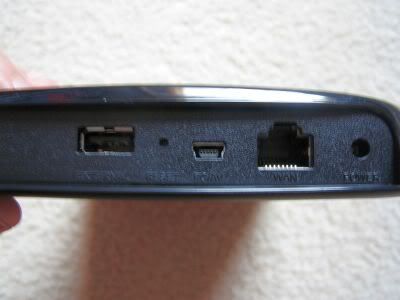 The Samsung Optical Smart Hub is a great idea for a product that does more than your average external drive. I especially like the ability to stream DVD's as streaming sites like Netflix lack a lot of movies I want to watch. With the Smart Hub I can stream my DVD collection to my iPad, Xoom, iPhone and more. The only negative I have is the setup is a little difficult as you have to type in login and password several times. All in all I think the Smart Hub at $130 is a great product that allows you to stream all of your digital content to your mobile devices.
9.5 Out of 10
More information HERE
Disclosure: Review Unit