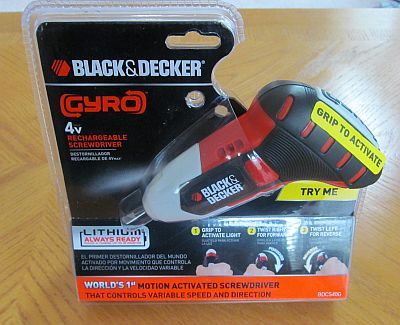 I'm no expert when it comes to home repair but the Black & Decker Gyro sure makes me look like one.  The Gyro is a new power screwdriver from Black & Decker using motion-activated gyroscopic technology for easy simple use.  The Black & Decker Gyro is the perfect tool for both men and women to fix things around the house without much any instruction.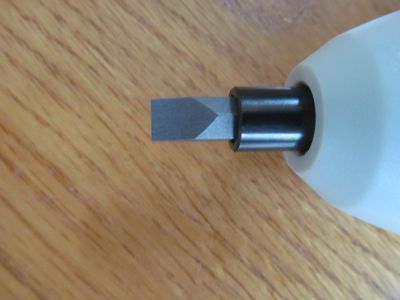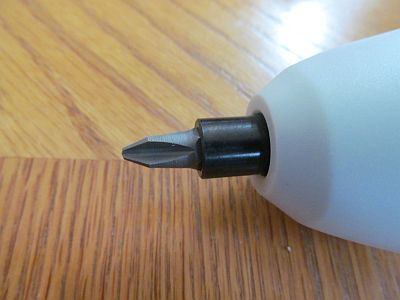 The Black & Decker Gyro comes with a single charger and two 1-inch screw driving bits.  What comes in the package is everything you need to get started on you home projects.  The pistol like design makes it easy to grip and hold for precision screwing in screws.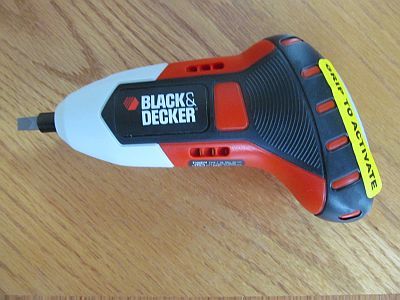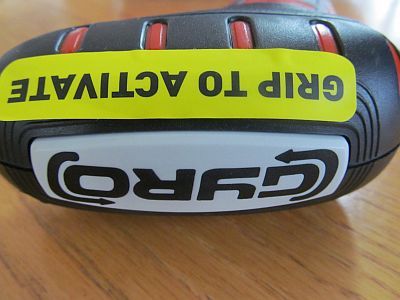 The Gyro operates by griping the Gyro with back button pressed and tilting the Gyro to the right to screw in the screw and turn left to unscrew the screw.  I have to say it's probably the easiest tool to learn without having to read a manual.  In a matter of seconds I replaced a light switch outlet that was crooked.  The 4 Volt MAX lithium-ion rechargeable battery are really powerful and provide 18 months charge.  The LED light comes in hand when you're working at night and need a little more light to fix the problem.  The Black & Decker Gyro is made to last and comes with a two year limited warranty.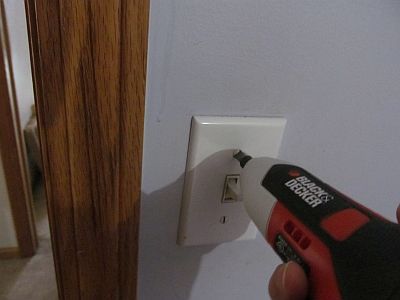 The Black & Decker Gyro is the perfect pick up and use tool around the house that will get used quite often.  It's lightweight and ease of use makes this an essential tool to add to your tool box or cabinet.  Black & Decker has been leading the way in packing technology into power tools and the Gyro packs a powerful punch in compact size.  The Gyro is the perfect gift for the tool guy in you family and it's less than $40 to buy.
10 Out of 10
Buy it now here
Black & Decker BDCS40G 4-Volt Max Gyro Screwdriver
Disclosure:  Review unit