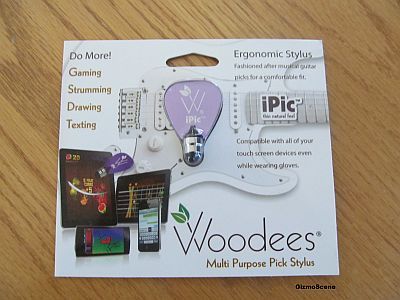 Apple has made the iOS devices such as the iPad and iPhone into mini instruments.  You can run several apps that can fake guitars, drums, and the piano.  Woodees thought up a cool product for those who wish to play guitar on the iPad or iPhone.
The Woodees iPic Stylus looks like a hybrid of a guitar pic and stylus and that is exactly what it is.  You run a guitar app on your iOS device and you can strum the guitar like a real pro.  In addition the iPic Stylus makes a decent stylus to navigate the iOS operating system.  The iPic is priced at only $15 and is available now.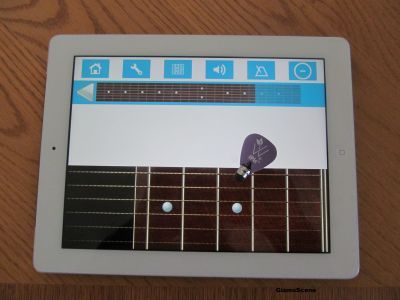 If you want a cool stylus and iPic for all of the guitar apps in the App Store then you should get the Woodees iPic Stylus now.  The styluses are great travel stylus as well as you can stick it in a pocket and then tap on the iPhone when you need it.
9.5 Out of 10
Buy it now here
Woodees WMIPBK iPic Multi Purpose Pick Stylus – Black
Disclosure:  http://cmp.ly/1/X7fBmG , http://cmp.ly/5/WxIVhO